About eng
CHRISTOPHE LIER – Jazz Pianist and Composer :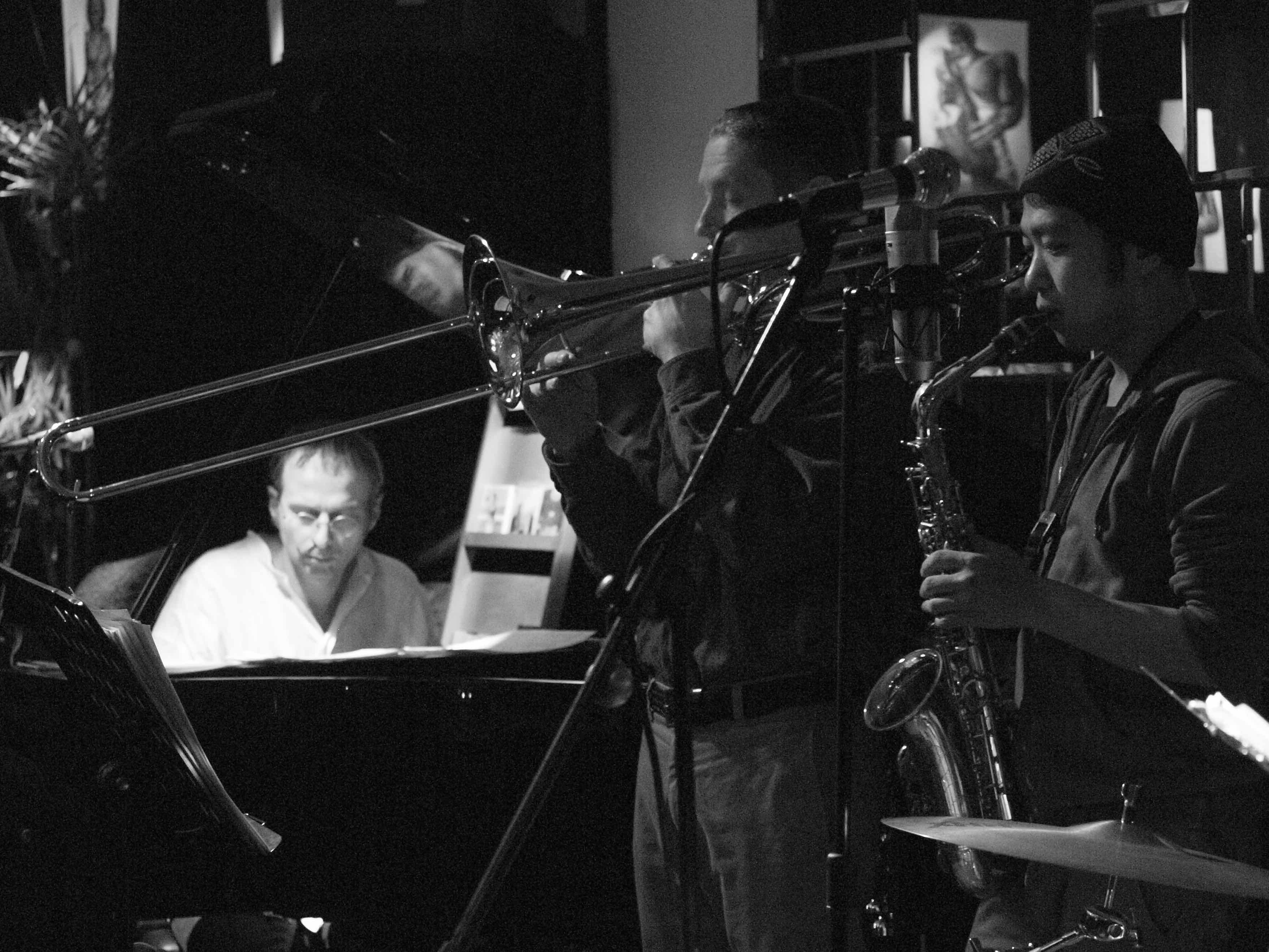 French pianist and organist Christophe LIER began studying classical piano at the age of six. From his father's library of music recordings, Christophe started listening intensively to jazz music, practicing harmonies and improvisation on his own until he met renown French jazz pianist, Michel Sardaby. Christophe studied with Michel for 6 years developing his own approach to jazz piano, exploring and experimenting with different harmonic and rhythmic structures, always searching for his own special sound and personality on the piano. In 1986 he moved to Taiwan working as an engineer and playing jazz in Taipei jazz clubs. After five six years, Christophe moved to Hong Kong to, finally, dedicate his life full time to jazz music.
He rapidly developed a reputation as a responsible band leader and gifted composer in Hong Kong, being regularly scheduled for 5 years at the famous Hong Kong Jazz Club. Featured performances include the "Hong Kong Art Center Blues festival " in 1997 and the 1998 Jazz to Kill festival as well as tours in Taiwan and Hong Kong with American jazz legend, saxophonist Hal Singer in 1998 and 1999. A recording project with bassist Peter Scherr and drummer Andy Collier completes Christophe's time in Hong Kong. In 2000, Lier moves to Beijing, China, teaching jazz piano and jazz ensemble classes at the Beijing Contemporary Music Academy and Beijing Midi Music School. For nine years in Beijing, Christophe led several jazz ensembles, experimenting and developing his ideas and musical arrangements. Among these groups were The New Glucose Jazz Septet, with be-bop vocalist Diliana Georgieva, New Photon trio, Oriental Taipan Quintet and the Christophe Lier Jazz Organ Trio.
Christophe performed with renown American jazz saxophonist Harold Singer at the Juan-Les-Pins (France) jazz festival (2003) and the Henessy XO Jazz tour (Korea, Malaysia, Taiwan) with singer Nadia Cambours and saxophonist Oliver Smith. 2005, Christophe performes his own compositions with his septet at the Beijing Midi Jazz Festival and at the Beijing Nine Gates Jazz Festival in 2007.
His new collaboration with American drummer Jimmy Biala in 2007 motivates him to develop new compositions for jazz trios featuring piano and organ. These new ensembles performed at many of Beijing's best jazz venues and clubs throughout 2007, 2008 and 2009. Christophe and his jazz organ trio were featured performers at the 2009 Jazz in Marciac Festival, France.
After 9 years in Beijing, Christophe returns to the south of France, continuing his musical development and dedication to jazz, in his new permanent home.
Christophe performs today with his different bands sometimes playing the piano with his trio or quartet, or the organ (in trio with the "Autriorgue", or in Duet "L'escallier du Haut"). His bands have performed in numerous festivals (Jazz in Marciac –2009,2010,2012,2015-, Jazz à Foix, Souillac en Jazz, St Etienne (Bo mélange), Jazz à Vannes, Jazz à Juan (2011), and clubs. His musical partners are Hervé Rousseaux (sax), Paul Bossy (g), Jérôme Auguste Charlery (b), Jean Lou Escalle (dms). As always, he dedicates himself to his compositions ranging from Bebop to latin and afro influenced music and rearrangements of standards.
Christophe has had the pleasure and honor to perform with many great musicians over the past several years including saxophonists Harold Singer, Steve Potts, Scott Hamilton, Ray Blue, Hervé Rousseaux, bassists Wes Brown, Peter Scherr, Sylvain Gagnon, drummers Royal Hartigan, Andy Collier, Jimmy Biala, Jean Lou Escalle and vocalists Diliana Georgieva, Arlene Estrella, Bob Dorough, Scotty Wright and Trudy Kerr.
Illustrator :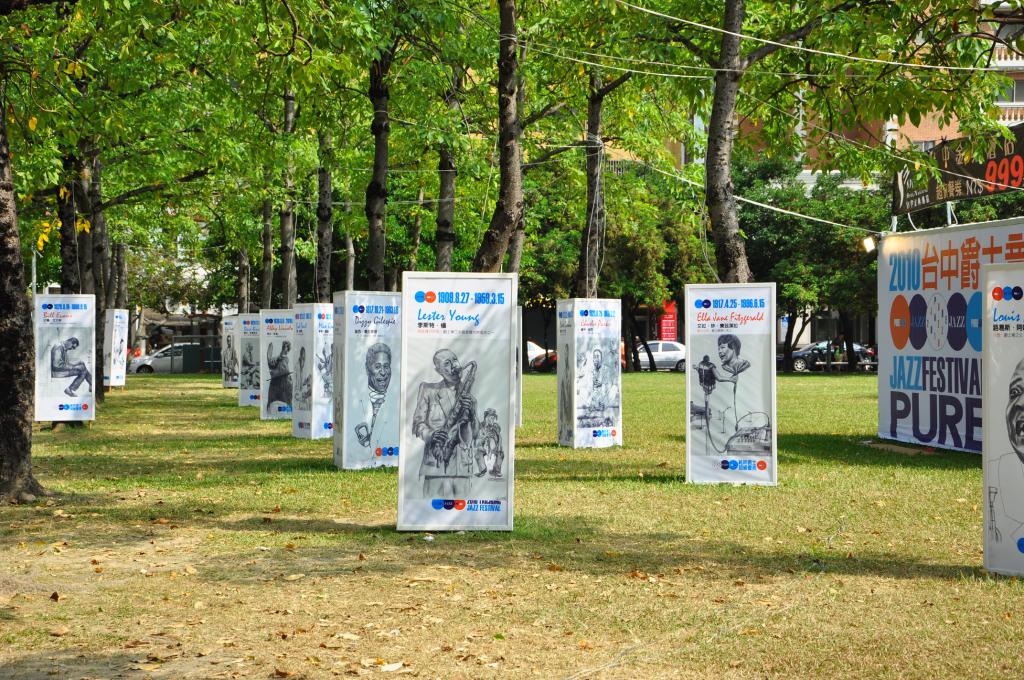 Parallel to his music life Christophe is a visual artist, snapping every opportunity to sketch on a paper his environmental world. Lier has created a significant amount of drawings and sketches reflecting his worldly observations, his emotions and spirituality. Several of his visual art works have been featured in exhibits in Beijing, China.
Christophe's deep connection with jazz music motivated him in 2003 to create a series of jazz legend portraits. 43 works of Christophe's jazz caricature portrait series have been featured in exhibition at the 2009 "Marciac Jazz Festival" , at the 2009 "Martinique Jazz Festival", for the 50th anniversary of "Jazz à Juan" in 2010, at "Jazz à Vannes 2011" and in Taiwan at the "Taijung Jazz Festival  2010" and were very well received.
The Jazz Station of Bruxelles , the "Jazz à Foix" festival in 2012 and the "Alban Minville" cultural center in 2015 in Toulouse, have also hosted this unique exhibition.
Those drawings are also featured in a book in which humorous and sensitive texts accompany each portrait. This book is published in French and English.
Enregistrer
Enregistrer
Enregistrer
Enregistrer
Enregistrer
Enregistrer
Enregistrer
Enregistrer
Enregistrer
Enregistrer
Enregistrer